Image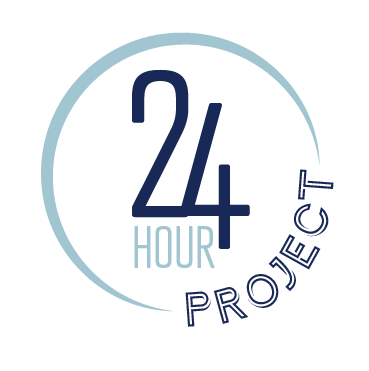 You have to see it to believe it!
Artists write, direct, and perform a show in only 24 hours!
Write, direct, or perform a never before seen show in just 24 hours. This is the perfect opportunity for anyone who ever wanted to share their stories, take the lead on a production, or shine under the spotlight. The best part – the time commitment is confined to a single day. Try us out – your time is now.
Playwrights will have from 8 p.m. Friday until 7:00 a.m. Saturday to write an original 10-minute play. They must follow the theme, setting, and cast parameters provided. Plays will be written from home and emailed to LCT. Playwrights are invited back for rehearsals and the performance.
Directors will arrive at 8:00 a.m. Saturday morning. After reviewing their designated script, they will assign roles and contact their cast about what prop pieces to bring from home. They will have until 6:00 p.m. to rehearse the show. They are invited to watch the performance.
Performers will be assigned a role from their director. Rehearsal goes from 9:00 a.m. to 6:00 p.m. on Saturday. Each person is required to bring their own costume, as specified by the director, as well as any requested props. At 7:00 p.m.—it's show time!
Event Dates/Times: Due to COVID-19, the date for this event has been postponed. We are currently exploring other dates to produce this project. Stay tuned for the new date!