La Crosse Community Theatre leads trips to cities full of history, theatre, and memories. Tours are a combination of shows, guided group events, and free time. With each tour, LCT strives to offer a different opportunity to understand the world of professional theatre.
Image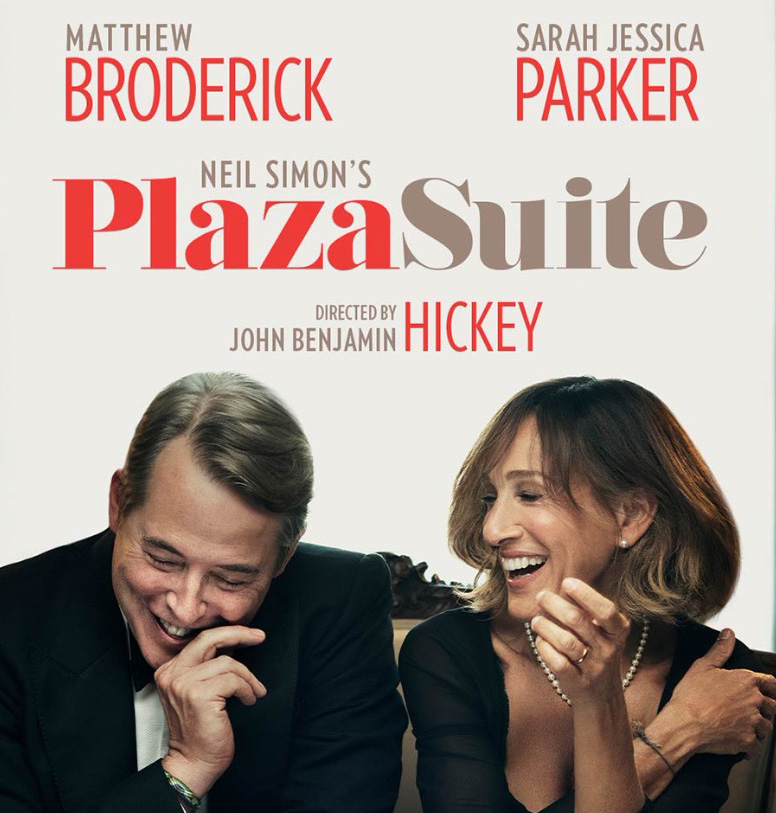 Fly to New York for six days of fun! June 10-15, 2020
SEE BROADWAY AND SO MUCH MORE!
Travel with La Crosse Community Theatre on a trip to the best-known theatre city in the world—New York. Join LCT Producing Artistic Director, Grant Golson, for five nights and six days, taking in all of the sights and sounds of the city that never sleeps.
Explore the historic sites and museums, shop on Fifth Avenue, or tour the harbor and Ground Zero. DON'T FORGET THE SHOWS! Enjoy THREE Broadway shows—2 of your choice and Plaza Suite, starring Matthew Broderick and Sarah Jessica Parker. You won't want to miss Neil Simon's classic comedy that offers a glimpse into love, marriage, and contentment.
See New York City from above at the One World Observatory! Elevators will take you up 102 stories in 47 seconds. The astonishing ride reveals the transformation of New York City from unsettled lands to today's remarkable forest of skyscrapers. Then on Circle Line's Landmarks cruise, see unparalleled views from the water. Sit back, relax, and enjoy breathtaking views of the skyline and the Statue of Liberty while tour guides narrate every detail along the route.
The tour is structured with a nice balance of group events and free time. Our hotel is within walking distance of Central Park, the Theatre District and Fifth Avenue. There is enough free time to purchase tickets to additional shows if you wish. Make sure you pack comfortable shoes! There will be a lot of walking between shops, theatres, museums, and other fun landmarks.
There is so much to see and do. Make your reservations now, as the trip will likely sell out quickly! Registration opens December 6, 2019 at 11:00 a.m.
The Tour Includes:
Ticket to Plaza Suite, starring Matthew Broderick and Sarah Jessica Parker
Tickets to (2) two shows of your choice (subject to availability)
A boat tour around Manhattan on the Circle Line's Landmark Cruise
A walking tour of Times Square
Entrance into One World Observatory
Escorted by LCT Producing Artistic Director, Grant Golson
5 nights lodging at Hampton Inn Manhattan, Times Square North
5 breakfasts
Cocktail party at New York Beer Co. Bar and Grill
Round-trip motor coach transportation from La Crosse to Minneapolis airport
Round-trip coach-class airfare from Minneapolis to New York on Delta Airlines
Motor coach transfers between the airport and hotel
A pre-tour informational meeting
Taxes and tour gratuities on included items
Price Per Person
Deposit and completed registration form required to reserve your spot on the trip. Accommodation types based on availability at time of booking. Minimum of 30 travelers required for prices listed.
1 King bed (room for 2): $2,550/person
2 Queen beds (room for 2): $2,645/person
2 Queen beds (room for 3): $2,350/person
2 Queen beds (room for 4): $2,250/person
1 King bed (room for 1): $3,295/person
*2019-2020 Season Ticket Holders save $100!
Click here to download the trip registration form.
Click here to see what individual show choices are available.
Policies and Procedures
Deposit Requirements
A $175 non-refundable deposit per person is payable at the time reservations are made. Please make checks payable to "La Crosse Community Theatre." Final payment (by check or credit card) is due by January 31, 2020. Regrettably, we are unable to offer deviations from this package. No credit is given for unused portions. Tour members must travel on the flights arranged for the tour. We will not arrange for flights to or from other locations or flights at different times.
Cancellations
Once under deposit, through January 30, 2020, any cancellations received will result in a $175 penalty per person. All monies paid become non-refundable for cancellations made January 31, 2020, or later. Trip cancellation/interruption insurance is available through Travel Leaders and is recommended.
Responsibility and Liability
La Crosse Community Theatre (LCT) and Travel Leaders (TL) act only as agents to the airlines, hotels, bus operators, sightseeing contractors, and others who provide the actual arrangements, and are not liable for any act, omission, delay, injury, loss or damage or non-performance occurring in connection with these arrangements. All such losses or expenses shall be borne by the passenger. LCT, TL, and other transportation companies whose services are featured in these tours are not to be held responsible for any act, omission or event during the time the passengers are not on board the conveyance. The passage contract used by these companies, when issued, shall constitute the sole contract between the companies and the purchaser of these tours and/or passage. LCT and TL reserve the right to make any changes in itinerary, accommodations and transportation that should become necessary to meet circumstances beyond its control, or in the interest of the safety, health and well-being of the group. No refunds for unused portions of the tour.
Our Mission
La Crosse Community Theatre creates productions and projects that enhance the theatrical literacy of our audience members, volunteers, students, and staff. We provide opportunities for creativity and personal growth in a fun, collaborative environment. As a community, we celebrate human connections through communication and interaction.
La Crosse Community Theatre is a 501(c)3 nonprofit organization. Each tour registration includes a $100 donation which is tax-deductible.
For more information, contact:
Dominique Luecke
608-784-9292, ext. 3
dluecke@lacrossecommunitytheatre.org
In association with Travel Leaders/Goli's Avenues of Travel, La Crosse Community Theatre is pleased to offer you this special getaway. Leave the details to us.